Compare Unlocator via BesteVPN.nl
(4.8)
Based on 751 reviews
Payment methods
Visa, Mastercard, American Express, Discover, JCB, Diners, Google Pay & Apple Pay
Apps for
Android, Windows, MacOSX & iOS
Protocols
IKEv2, OpenVPN, L2TP, IPSec & PPTP
Other
30 days money-back-guarantee
Contact methods
Social Media
Go to Unlocator
View 1 packages
View 751 reviews
Rating
BesteVPN.nl has a total of 751 reviews for Unlocator. In total BesteVPN.nl has 49742 reviews. Which means that 2% of all reviews is about Unlocator. Our visitors give Unlocator an average of 4.8 stars. The average score on BesteVPN.nl is 4.5. With this, Unlocator scores higher than average.
Unlocator Review
This is the review page of Unlocator. Here you will find an in-depth analysis of the use of the VPN service at Unlocator. In this review, we look in more detail at the following elements: Speed, installation, app use, the number of servers and countries, support and the various packages and payment options.
Unlocator speedtest
We perform speed tests with speedtest.net. In addition, we opt for the server determined by speedtest.net and a multi-connection. First we perform the test without the connection with VPN and then with a VPN connection. We perform these two tests directly one after the other *. After comparing speed with and without VPN, we then perform a test on a VPN server in America.
The speed at our test location is very high. This allows us to fully test the speed of the VPN service.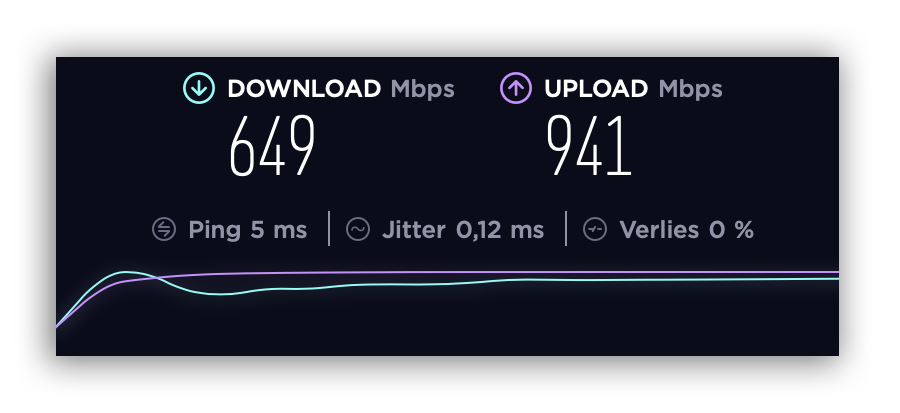 Speedtest without connection to VPN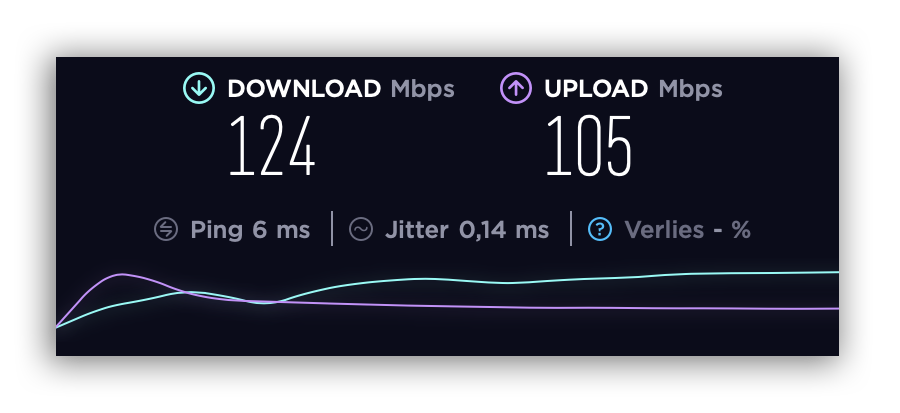 Speedtest connected with VPN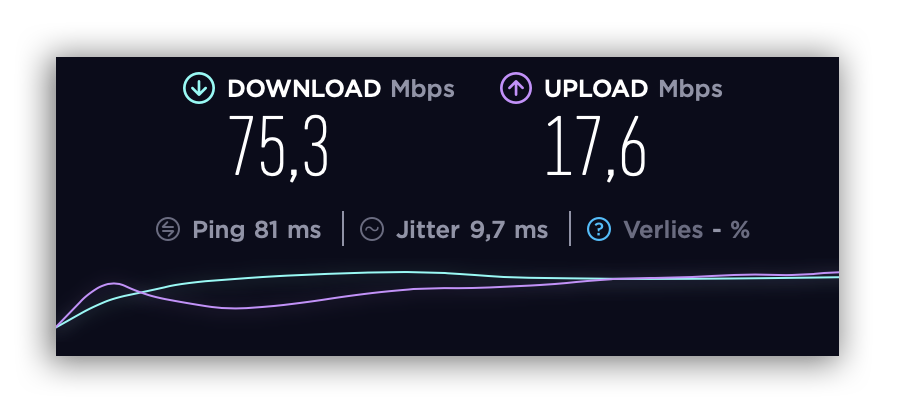 Speedtest connected with VPN in the USA
It should be clear that we are not achieving the speeds that we have without a connected VPN. However, the speed that is achieved is still sufficient to do everything without any problems. Given other tests, we are not entirely satisfied and we think that there is still room for improvement for Unlocator.
* Despite the fact that we perform the tests as directly as possible after each other, a speed test depends on many causes. As a result, a speed test is always indicative.
Unlocator Ease of installation
Installing the required app can be easier. You log in to your environment on the Unlocator website. The app for your system is not offered to you directly. You choose "Download Apps" and you have to choose the app that you want to download. In our case the OSX version. After the download, drag the app to your application folder and log in to the app. This is a simple process.
Unlocator app easy of use
In this analysis, we thoroughly tested the Mac version of the app and found out whether it is handy and functional. The app is minimalist and beautifully designed. Unfortunately, the app does not choose the most suitable location. Choosing a location yourself is very easy, it is also possible to set favorites to be able to choose quickly later.
The app has a number of settings that you can do. For example, you can opt for the OpenVPN protocol over UDP or TCP, the use of a Kill-Switch or an extra security "Unlocator Shield". Unlocator Shield ensures that you cannot use internet, but only if you are connected to VPN, extra security! Furthermore, there is little to set. On the account tab you can quickly go to support but we think the app is a bit too minimalist in our opinion. Don't you need all the settings? Then this app does of course exactly what it should do. We therefore think that this app is perfect for people who do not want to have too many choices regarding their VPN connection.
Unlocator servers and countries
At Unlocator you can connect to approximately 41 servers, at 41 locations in 36 countries. The number of servers is not very high and therefore the chance of failure is somewhat greater. We have discussed this with Unlocator and have been assured that this will be increased in the short term.
Unlocator support
We are going to test the support of Unlocator by starting a live chat about a fairly simple question. We then look at how quickly customer service responds and how quickly our question is answered. In addition, we also check whether the customer service representative is friendly to us, even though we ask a fairly simple question.
We spoke to someone within 1.5 minutes. Which was very kind to us! After 1 minute we received the answer to our question we were hoping for. After the chat ended, the copy was automatically sent to our email. Great support at Unlocator. What we have to mention is that the chat function at Unlocator is not available 24/7. If the chat is not available, you can email with support. The response usually lasts a few hours.
After sharing these results, we look at the support page of Unlocator. Is the support page intuitive? Do you find the answers to your questions quickly?
The support page of Unlocator is what you expect from it. A well-functioning search function that gives the correct answers to your search. All frequently asked questions are categorized below. However, we suggest using the search function.
Unlocator packages and payment options
The VPN package comes with Unlocator comes standard with SmartDNS. The Unlocator SmartDNS service makes it possible to "unblock" any streaming service. This is also the reason why Unlocator is very interesting. The price from € 4.42 is therefore also justified.
| Package | Connections | Data limit | Renews automatically | Length | Package price | |
| --- | --- | --- | --- | --- | --- | --- |
| Smart DNS + VPN | 1 | No limit | Yes | 30 dagen | € 9,03 | Order |
| | | | | 180 | € 44,31 | Order |
| | | | | 1 jaar | € 71,44 | Order |
| | | | | 2 jaar | € 107,61 | Order |
You can take a 24-hour trial at Unlocator to test the service without obligation. Do you need longer? Then you can also try the VPN service by taking out a subscription and canceling your subscription within 30 days if you don't like it. Within these 30 days, they have a money-back-guarantee.
You can pay in 8 ways at Unlocator. This allows you to use almost all possible payment options at Unlocator. Unfortunately you cannot pay here with Bitcoin to remain completely anonymous.
Conclusion review about Unlocator
In our opinion, Unlocator is a very good VPN provider if you make slightly less demands on the settings and possibilities within the apps that you can use. In addition, Unlocator offers a 24-hour trial with a 30 day money-back-guarantee. Certainly worth a try!
Go to Unlocator
View 1 packages
View 751 reviews