Compare ExpressVPN via BesteVPN.nl
(4.7)
Based on 4971 reviews
Payment methods
Visa, Mastercard, PayPal, iDeal, American Express, Discover, Sofort, Giropay, Bitcoin, Visa Electron, JCB, AliPay, Diners & Web Money
Apps for
Android, Windows, MacOSX, iOS, AndroidTV, Chrome, Firefox & Amazon Fire TV
Protocols
IKEv2, OpenVPN, L2TP, IPSec & PPTP
Other
30 days money-back-guarantee
Contact methods
Social Media
Rating
BesteVPN.nl has a total of 4971 reviews for ExpressVPN. In total BesteVPN.nl has 46482 reviews. Which means that 11% of all reviews is about ExpressVPN. Our visitors give ExpressVPN an average of 4.7 stars. The average score on BesteVPN.nl is 4.5. With this, ExpressVPN scores higher than average.
ExpressVPN Review
This is the review page of ExpressVPN. Here you will find an in-depth analysis of the use of the VPN service at ExpressVPN. In this review, we look in more detail at the following elements: Speed, installation, app use, the number of servers and countries, support and the various packages and payment options.
ExpressVPN speedtest
We perform speed tests with speedtest.net. In addition, we opt for the server determined by speedtest.net and a multi-connection. First we perform the test without the connection with VPN and then with a VPN connection. We perform these two tests directly one after the other *. After comparing speed with and without VPN, we then perform a test on a VPN server in America.
The speed at our test location is very high. This allows us to fully test the speed of the VPN service.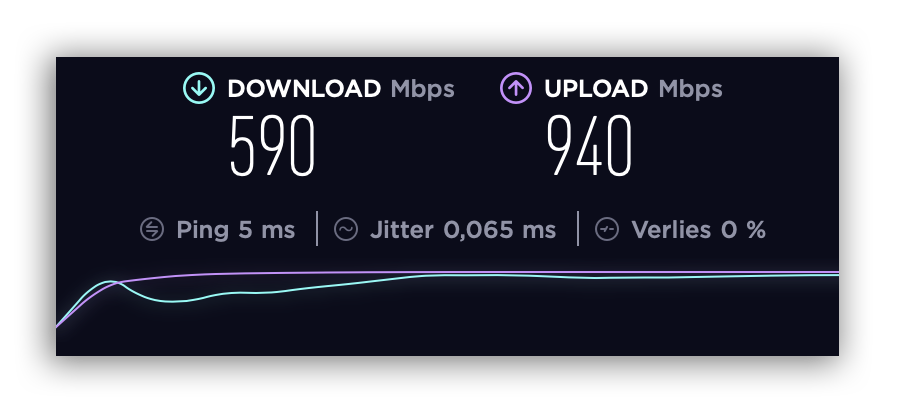 Speedtest without connection to VPN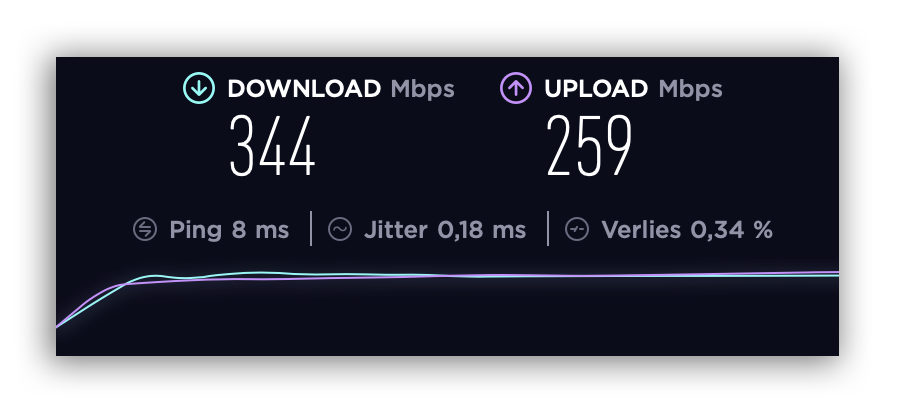 Speedtest connected with VPN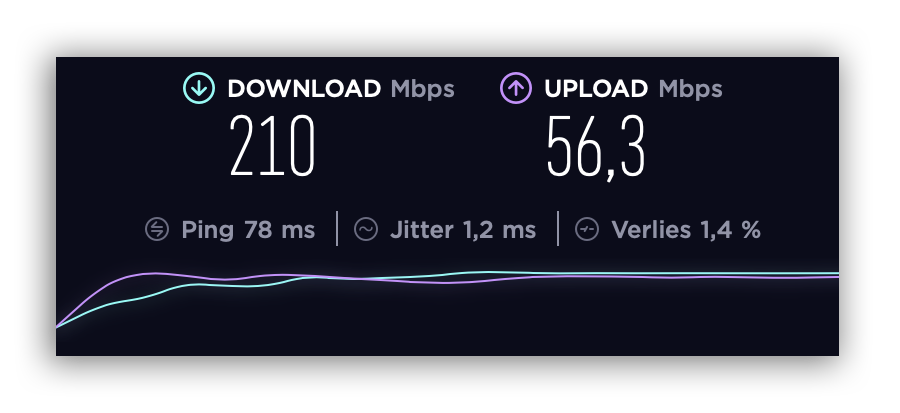 Speedtest connected with VPN in the USA
The speeds at ExpressVPN are very high. Of course the speeds without VPN are not achieved, but the speed that is achieved is more than sufficient to be able to do everything online without bothering you with the VPN connection. With the connection to the American VPN you see that upload, in contrast to the download, does fall sharply. You won't get any problems with this. Your American VPN is generally used for streaming, with the download speed being the biggest factor.
* Despite the fact that we perform the tests as directly as possible after each other, a speed test depends on many causes. As a result, a speed test is always indicative.
ExpressVPN Ease of installation
The ease of installation at ExpressVPN is very high. After making the payment you will immediately see the screen to download your preferred app. We opted for the Mac installation. In this screen a clear download button appears with an activation code that you have to enter later in the installation process to make your account active in the app.
We have downloaded and tested the Mac app, but ExpressVPN offers many more apps for different systems. See them all below.
ExpressVPN app easy of use
In this analysis, we thoroughly tested the Mac version of the app and found out whether it is handy and functional. The app chooses the best server for you to connect to, your so-called Smart Location (in our case Netherlands - The Hague). Of course you can also choose which server you want to connect to yourself. Switching between different servers is very fast and very intuitive.
In the app it is also possible to indicate which VPN protocol you want to use to connect to the servers. By default, these values are set to an automatic selection. The app then chooses the protocol that is most suitable for you at that time. Do you want to be in control? Then you can easily adjust that in the app.
The app also gives the possibility to do a speed test to all VPN servers that ExpressVPN offers. We have of course tested this but are not very satisfied with it. The function can be useful if you have no insight at all. We believe, however, that you often make the choice yourself to which server you can connect and the test took a very long time to complete, during the test we chose to abort the test because it took us too long.
ExpressVPN servers and countries
At ExpressVPN you can connect to approximately 3000 servers, at 160 locations in 94 countries. This gives you enough options to always be able to connect to the right server or location. The number of servers at ExpressVPN is really great and therefore scores very well.
ExpressVPN support
We are going to test the support of ExpressVPN by starting a live chat about a fairly simple question. We then look at how quickly customer service responds and how quickly our question is answered. In addition, we also check whether the customer service representative is friendly to us, even though we ask a fairly simple question.
After asking the question I received an answer from a person after 10 seconds. He first asked for our email address in order to be able to reach me in the event of a broken chat. After giving the email address it took 3 minutes before the question was actually answered. The answer was sufficient and accurate. When canceling the chat we asked to send us a copy of the chat to our email. I received the email with the chat history 3 hours later.
After sharing these results, we look at the support page of ExpressVPN. Is the support page intuitive? Do you find the answers to your questions quickly?
The support page is well-arranged and easy to reach. There is a clear search function available, which helped perfectly with our searches. Furthermore, you can quickly click through to the most frequently asked questions, live chat (24/7 support) and manuals for setting up the VPN. They have made many videos to provide simple explanations about the use of the VPN connection.
ExpressVPN packages and payment options
At ExpressVPN they have one product and that product is exactly what you are looking for, VPN. The costs at ExpressVPN are quite high, but they also provide a high-quality VPN service for that. As with many, the longer you order the service, the lower the cost per month. View the costs per period in the table below.
| Package | Connections | Data limit | Renews automatically | Length | Package price | |
| --- | --- | --- | --- | --- | --- | --- |
| VPN | 5 | No limit | Yes | 30 dagen | € 11,78 | Order |
| | | | | 180 | € 54,54 | Order |
| | | | | 1 jaar | € 90,92 | Order |
You can try the services at ExpressVPN by taking out a subscription and canceling your subscription within 30 days if you don't like it. Within these 30 days, they have a money-back-guarantee. We have tried this money-back-guarantee. We were promised the money back without asking, and yes, within 3 working days we had the money back on our account.
You can pay in 14 ways at ExpressVPN. This allows you to use almost all possible payment options at ExpressVPN. Paying with Bitcoin is also possible, this ensures that you remain even more anonymous.
Conclusion review about ExpressVPN
We are very happy with the service that ExpressVPN offers. The VPN service is fast, the app is easy to use and support helps you exactly where you need it. All these plus points come with a high price, which we at BesteVPN.nl therefore also find the only real disadvantage. After this review we definitely recommend you to try ExpressVPN!
Go to ExpressVPN
View 1 packages
View 4971 reviews